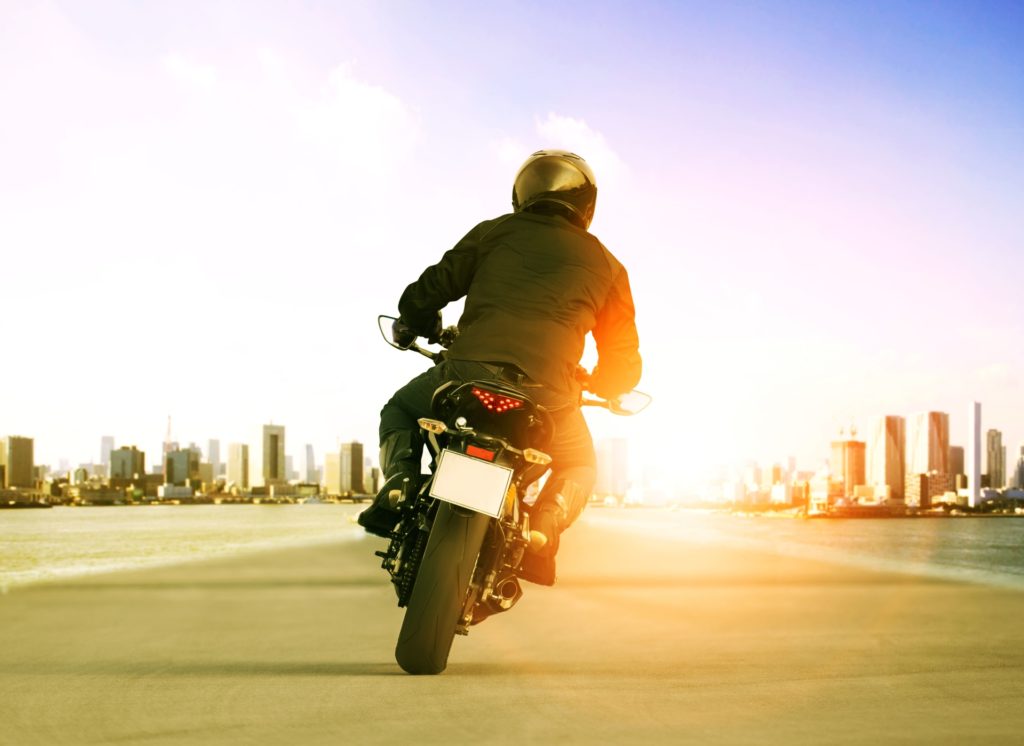 When riding, it's common for motorcyclists to use lane splitting to get around traffic.
However, if you're new to riding or don't know much about New York's traffic rules, you may be wondering, Is lane splitting illegal?
Here are a few key things you should know about the current traffic laws in New York and how to prevent lane-splitting motorcycle accidents.
Definition of Lane Splitting
Lane splitting or white-lining is when a motorcyclist rides between two lanes of traffic moving in the same direction to pass traffic on both sides.
While this movement helps the motorcyclist skip bumper-to-bumper traffic, it's sometimes regarded as unsafe due to the inability to maneuver during an emergency.
Lane Splitting: New York Laws
So based on the above definition, Is lane splitting legal in New York? Under VAT § 1252 (New York Vehicle and Traffic Laws), the state of New York prohibits lane splitting by motorcyclists.
Subsection (b) specifically says that motorcycles may not pass other motor vehicles if there's more than one vehicle in the lane. In addition, subsection (c) does not allow any vehicles to ride between lanes on any road.
This includes both dashed and solid lines. Finally, subsection (d) allows two motorcycles next to each other only in a single lane.
However, this same statute protects motorcyclists from drivers who try to cut off or push a motorcyclist out of their lane.
Why Is Lane Splitting Illegal in NY?
There are several reasons New York and many other states consider lane splitting too dangerous. Lane splitting may lead to unavoidable hazards, especially in the following scenarios:
Another vehicle suddenly changing lanes without looking between them,
A vehicle tries to make a right-hand turn with a motorcyclist in their blind spot, or
The driver or passenger of a vehicle in either lane opens the door.
Each of these situations often leads to severe injuries for the motorcyclist, even if they aren't traveling at high speeds.
Ways to Prevent Lane Splitting Accidents
When riding, it's important to always exercise caution around other vehicles. By avoiding dangerous situations, it's possible to effectively prevent serious motorcycle accidents and keep yourself safe.
First, make sure you obey all traffic laws. Whether you agree with New York's prohibition on lane splitting, it's likely that other drivers won't notice you when driving in blind spots between lanes.
Unfortunately, this may lead to an unexpected collision in certain circumstances.
Second, be sure to properly share the road with other vehicles, including other motorcycles. While subsection (d) of New York's motorcycle law allows two motorcycles to share a lane, a single motorcycle cannot share a lane with any other vehicle.
Finally, make sure your motorcycle remains visible on the road in all conditions. One of the major reasons motorcycle accidents occur is that the other driver doesn't see the motorcyclist in time.
Having working lights, reflectors, horns, etc. go a long way in protecting you while riding.
Injured in a Motorcycle Accident? Call Attorney Ted Naima Today
As a motorcyclist, you deserve to use the road just like everyone else. At the Law Offices of Theodore A. Naima, we know how physically, emotionally, and financially devastating motorcycle accidents are.
If you or a loved one sustained an injury in a crash, call us at 516-280-7311 or contact us online to schedule a free consultation.